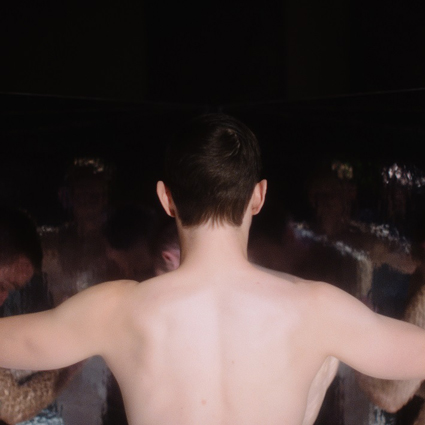 The Blind Narcissist celebrated its Luxembourgish debut at the completely filled Trois C-L, as part of the programme HOЯS CIЯCUITS on Saturday, March 19th 2022.
What an amazing show and what a wonderful audience!
Thank you.
The HOЯS CIЯCUITS program aims to encourage the creation and development of the choreographic scene of Luxembourg and to introduce the Luxembourgish audience to works which have not yet presented in the Grand Duchy.
Choreographer : Saeed Hani | Performers : Robin Rohrmann & Gabriel Lawton | Scenography : Alexander Harry Morrison | Dramaturgy : Alexander Harry Morrison | Team : Inessa Babkovich & Keti Tskhadadze | Costumes : Naddy Führinger | Music : Jakob Schumo | Production : Hani Dance Company